BROAD LANE
OUR CURRENT SIXTH FORM HOME
We've taken an old Haringey Job Centre and completely refit it as a bright, modern learning and working space.
The Broad Lane campus, our current home, is a two-story building of 1,600 m2, with a wide range of stylish and modern facilities, bathed with natural light and designed with practicality in mind. It is fully accessible, with modern lifts and multiple accessible toilet facilities.
There are 7 large classroom and teaching spaces, all with TV or projection screens. In addition, we have 3 dedicated computer labs — 2 PC rooms and 1 Mac room for graphics.
The building was designed by Architecture00, award-winning architects who specialise in shared working spaces and education. In 2012, they were the recipients of four RIBA Awards including a Sustainability Award and a Civic Trust Community Award.
The college boasts outstanding transport links. It is a five-minute walk from Tottenham Hale station, with access to the London Underground Victoria line, bus station, and the National Rail. It is also a ten-minute walk from Seven Sisters station on the Victoria Line and the London Overground. We are just a few stops away from major central London stations, including King's Cross St Pancras, Euston, and Victoria stations.
WHITECHAPEL
OUR CURRENT APPRENTICESHIP HOME
Our Apprenticeship campus is based in central London, an ideal commuting location and just a short train ride to many of our employers' offices. Situated on Vallance Road in Whitechapel, our Apprenticeship campus has multiple lecture rooms, as well as a student kitchen and common space for Apprentices to kick back on a bean bag or enjoy a game of table tennis.
Vallance Road has great transport links; we're just a twenty-minute walk from London Liverpool Street with access to National Rail and the London Underground, and a five-minute walk from Whitechapel underground station on the District and Hammersmith & City Lines.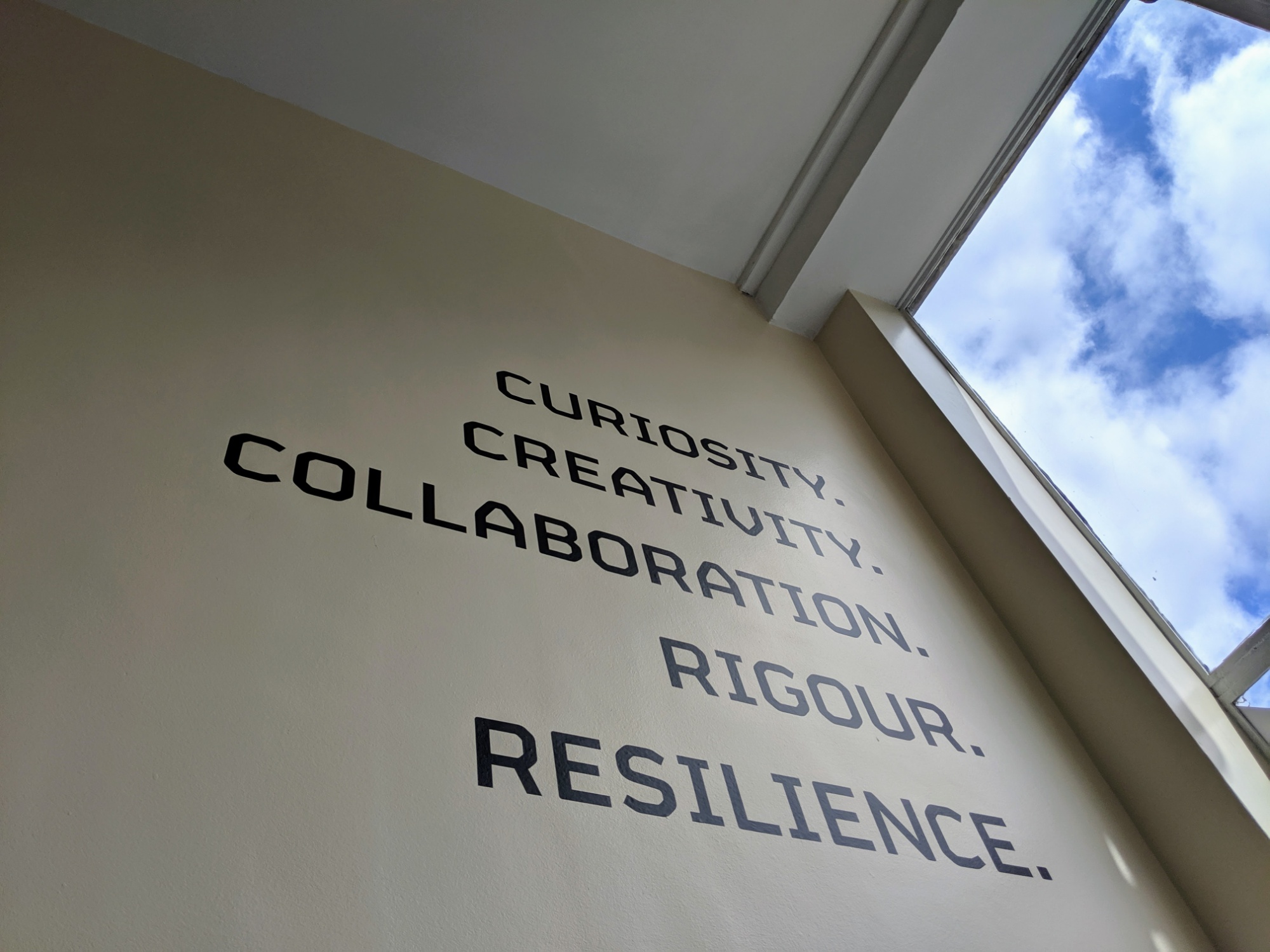 ADA LONDON VICTORIA
OUR FUTURE SIXTH FORM COLLEGE AND DIGITAL APPRENTICESHIP PROGRAMME HOME
At Ada, the National College for Digital Skills, we've been growing our Sixth Form College and Degree Apprenticeship programmes since we opened in 2016. We've now outgrown our temporary buildings, and we are excited to be moving to our much larger permanent home: 1, Sutherland Street, Pimlico. We look forward to welcoming learners from early Autumn 2023. Our new location, just 8 minutes walk from Victoria Station, enables us to be closer to our tech industry partners and to have a wider geographical reach for future learners.
Read more here: Ada London Victoria