Mental Health Awareness Week: #KindnessMatters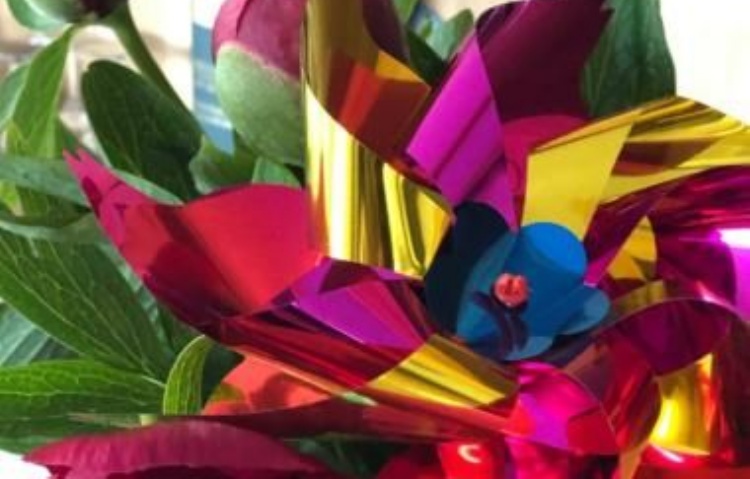 It's Mental Health Awareness Week! This year's theme is #KindnessMatters so we've be spending the week sharing acts of kindness (big and small) our staff and students have experienced in lockdown on our twitter page. Check out the highlights below.
"One student finds creative ways to say good morning to me in different languages from 'Ni hao hope you have a bright day!' to 'Privet, I hope you are happy & healthy!' It's nice to know that students care about our wellbeing too."
- Shanice, Ada Pastoral Officer
"My son not only offered to drive me around for errands but paid for this week's shopping. Because 'You already do enough Mum'"
- Natasha, Head of Creative Studies
"Kindness is when your ex-Y13 students message you to ask your state of mind and well being."
- Neelu, Computer Science teacher
"There are 23 houses in my village and one of my neighbours has given everyone a pinwheel with a note saying 'keep smiling'. Everyone now has one on their gate and they are very cheery!" - Camilla, HR Manager.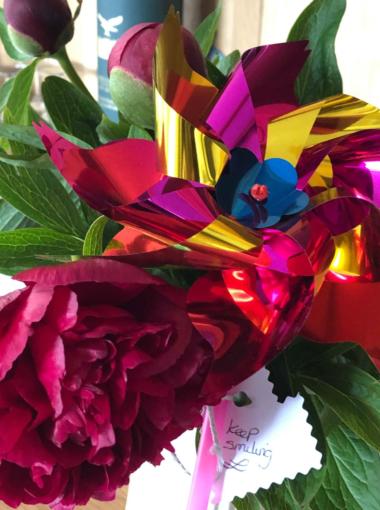 "Like many people, we've been looking out for our elderly neighbours. Pam, 89, hurt her foot and my wife went daily to the shop to get a paper for her for about a week until she recovered. Then last week my daughter baked some cookies and left some on her doorstep the next day we found this home-baked apple pie left for us!"
- Geoff, Regional Manager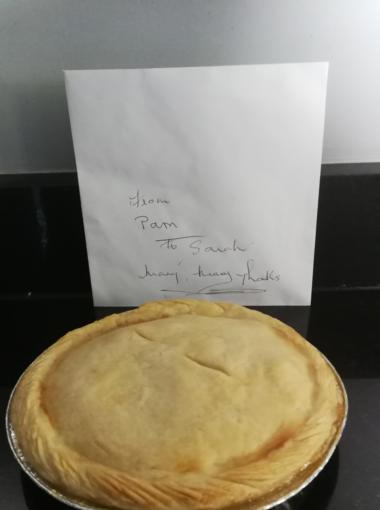 "I just wanted to share this awesome postcard I just got through the post from Tina! Tina, thank you so very much - what a lovely picture and kind words, it has really made my day!"
- Mark, Computer Science Teacher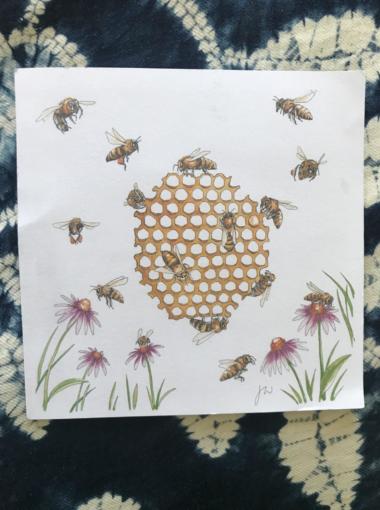 "My parents hand drew and then posted this card to me to keep me going- it was a real pick me up!"
- Vicky, Assistant Principal.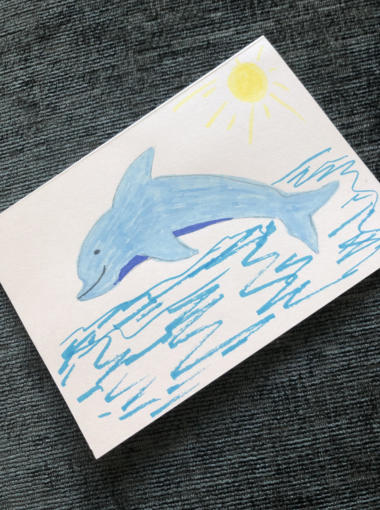 "My nana and grandad sent me a lovely letter (writing on one side each) last week."
-Kadie, Learning Support Assistant
We asked also our students to share some of their acts of kindness- here are some of our favourite responses:
"I helped my brother with his maths homework."
"I helped someone learn a new skill with editing."
"I helped dye my mum's hair."
"I was kind to myself and bought myself some things!"
We've really enjoyed hearing about all the acts of kindness our students and staff are are showing and receiving. We hope that this has inspired you to thank someone for being kind to you, or to reach out to someone else - including yourself - with a small gesture of kindness. And remember that above all other things, kindness matters.
---
If you're struggling with your mental health, all students at Ada have access to Kooth: a free, anonymous, online support system. Use your Ada email to register here.