Sustainable app wins Ada College and Deloitte's 2022 Hackathon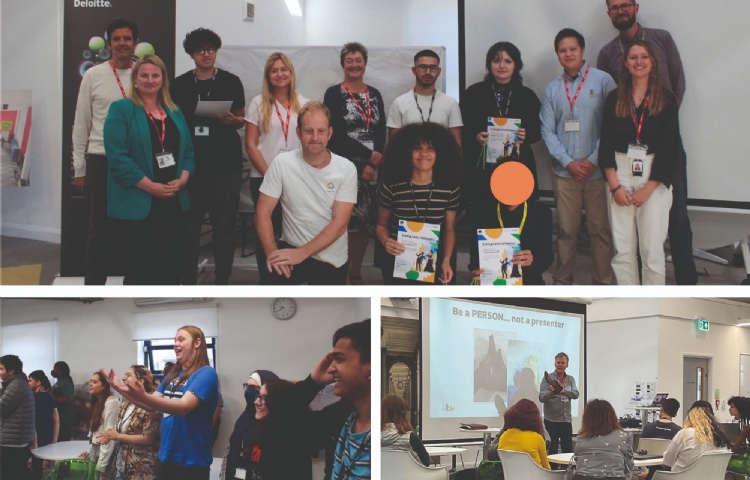 Sixth Form students from Ada, the National College for Digital Skills, have finished the academic year on a high. In collaboration with one of Ada College's founding partners, Deloitte, nine teams of 16- and 17-year-old Computer Science students at Ada were tasked with 'Solving the problem of e-waste'. Using Google's AppSheet platform to design and build a solution, the students were joined by 21 volunteers, including 15 experts from across Deloitte who spent a week at Ada delivering workshops and masterclasses in project management, graphic design, business case development and product development.
At the end of the week the teams pitched their ideas to a senior judging panel which included Ada Chair, Tiff Hall and Deloitte partners Kasia Zan and Nysia Sewell. The winning team of five, Esca, successfully pitched an app which could be used to find a location nearby to drop off your e-waste (e.g. old mobile phones, laptops etc). The team's idea was that at least 90% of the e-waste would be reused or repurposed with precious metals sold to jewellers, glass to artists and parts repaired, recycled and re-used.
Judges from Deloitte and Ada were impressed by the students' proposition, they felt it was workable, praised the app design, how the team had understood the circular economy and the consumer research completed to develop the product.
Ada offers students real-world projects like the Ada College Hackathon, so they can learn new perspectives, develop skills and learn about careers and the companies they aspire to work in. These experiences give them the edge in job applications and job interviews, ultimately helping them to get a head start on a career in digital.
Principal at Ada, Tina Götschi, said:
"At Ada, our industry projects - like the Ada College Hackathon - supplement our academic curriculum with meaningful industry engagement offering our students extensive experience of the reality of working in the digital sector and solving real-world problems. These help to develop Ada's values of curiosity, collaboration, creativity, rigour, and resilience, and equip students with vital skills like team working and communication and help students to begin to build professional networks in the digital sector."
Nysia Sewell, partner working in Deloitte's UK Google alliance practice, added:
"The Ada Hackathon is a fantastic, hands-on initiative that helps young people develop and improve their creative, digital and technical skills, all of which are vital for today's working world. It's been fantastic to see the creativity, enthusiasm and engagement from the students. We've seen some excellent pitches and innovative ideas culminating in a well-deserved winning pitch from team Esca. Congratulations to all the students and staff at Ada for a fabulous hackathon and a great experience!"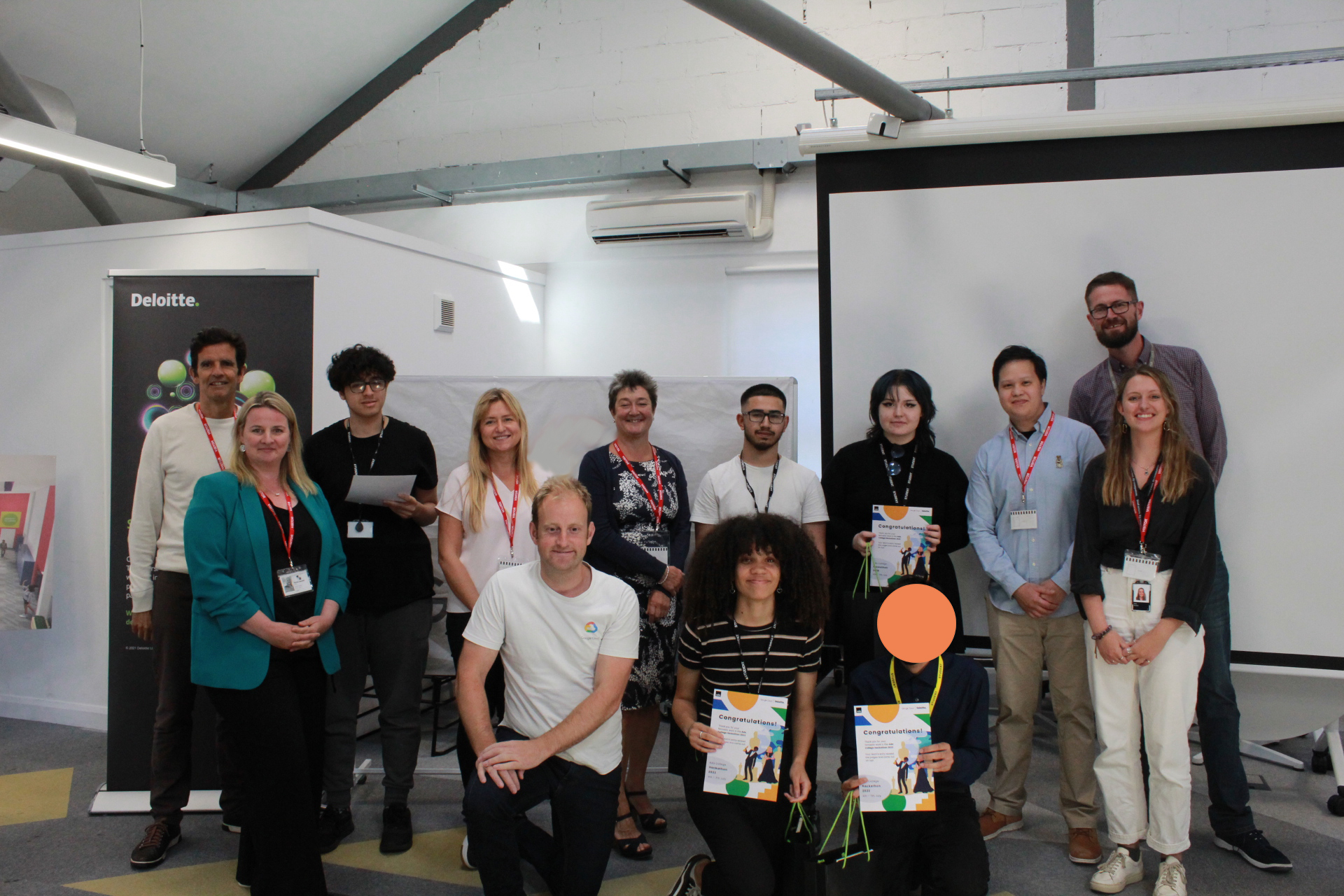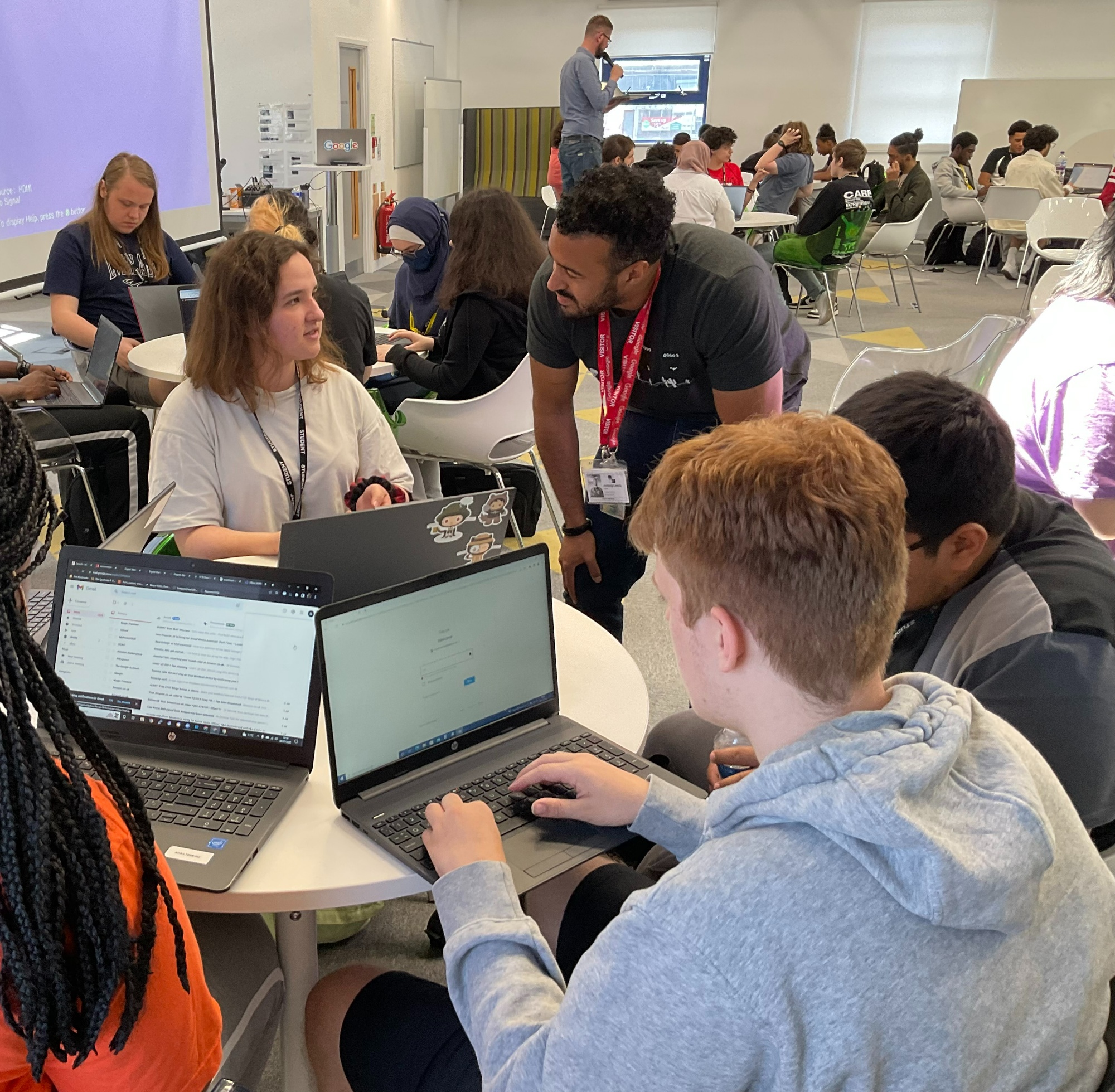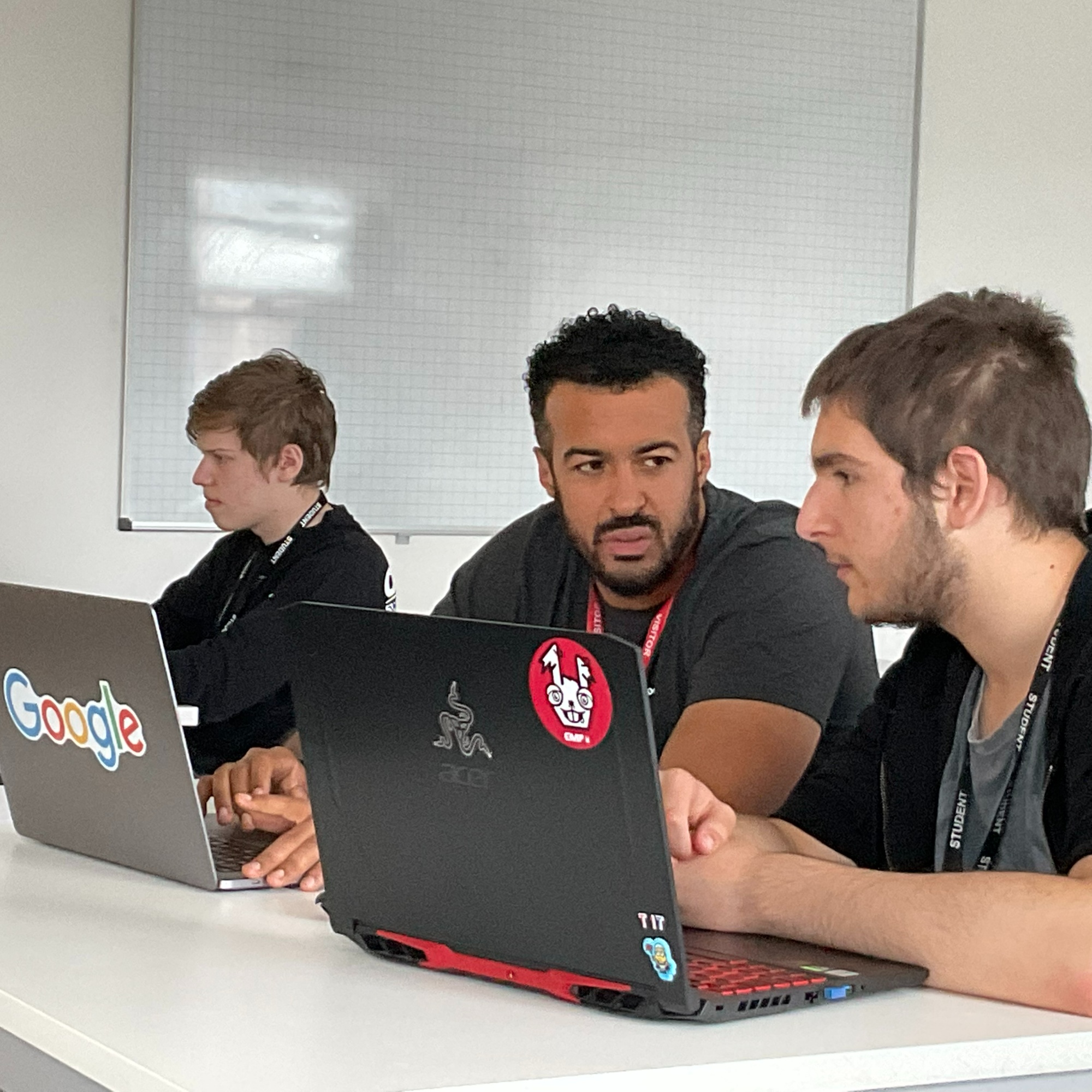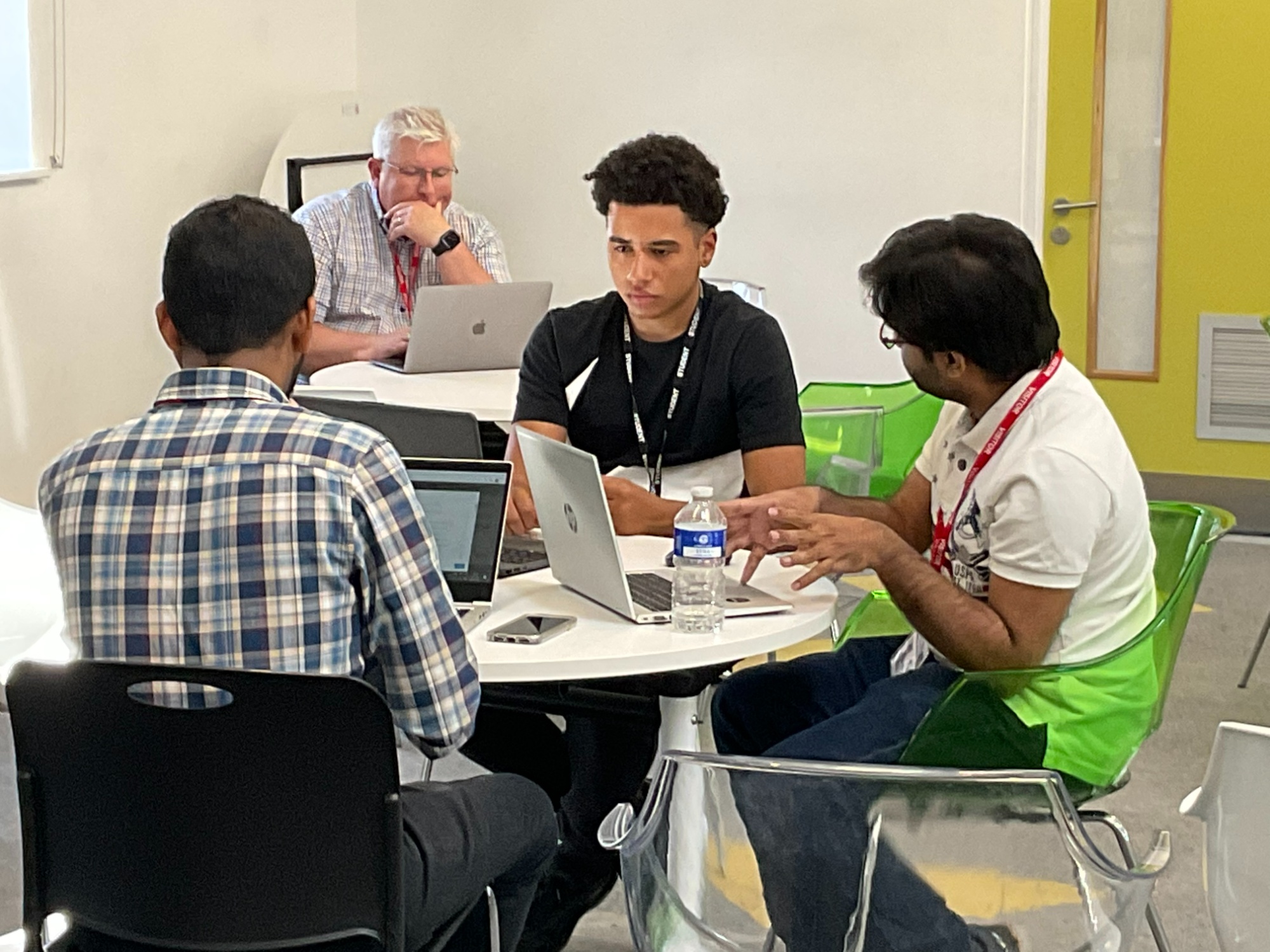 ---
About Ada
Ada, the National College for Digital Skills, is a pioneering, mission-driven technical college and registered charity, harnessing tech as a tool for social mobility. Opened in 2016 we are the UKs leading educator of digital skills and run a Sixth Form in Tottenham, London and deliver Digital Degree Apprenticeship Programmes in London and Manchester. What makes us different from the many digital skills courses, bootcamps, colleges and apprenticeship providers is the exceptional quality of our teaching and learning and the wraparound support we provide our most disadvantaged learners.
About Deloitte
In this press release references to "Deloitte" are references to one or more of Deloitte Touche Tohmatsu Limited ("DTTL") a UK private company limited by guarantee, and its network of member firms, each of which is a legally separate and independent entity. Please see deloitte.com/about for a detailed description of the legal structure of DTTL and its member firms.
Deloitte LLP is a subsidiary of Deloitte NSE LLP, which is a member firm of DTTL, and is among the UK's leading professional services firms.
The information contained in this press release is correct at the time of going to press.
For more information, please visit www.deloitte.co.uk
Member of Deloitte Touche Tohmatsu Limited
Our Partnership
Deloitte co-founded Ada, the National College for Digital Skills, in 2014 as part of the 5 Million Futures (5MF) programme. The 5MF programme is the Deloitte North and South Europe (NSE) social impact strategy, aiming to help five million people get to where they want to be through access to education and employment. Deloitte actively partners with Ada on curriculum design and delivery, strategic projects, coaching and mentoring and the Ada College Hackathon. 51 students took part in the Ada College Hackathon partnership. The masterclass entailed a presentation from subject matter experts, feedback and assistance with the various aspects of the project team's development.
About E-waste
E-waste is electronic products that are unwanted, not working, and nearing or at the end of their "useful life." Computers, televisions, VCRs, stereos, copiers, and fax machines are everyday electronic products.
The ongoing challenge of how best to dispose of used and unwanted electronics isn't a new one and dates back at least to the 1970s. But a lot has changed since then, particularly the number of electronics being discarded today.
We also have something else today: a term for this issue. After several terms got suggested, including "Digital rubbish," a consensus formed around the simple word "e-waste."