Students take on exciting app Hackathon created by Deloitte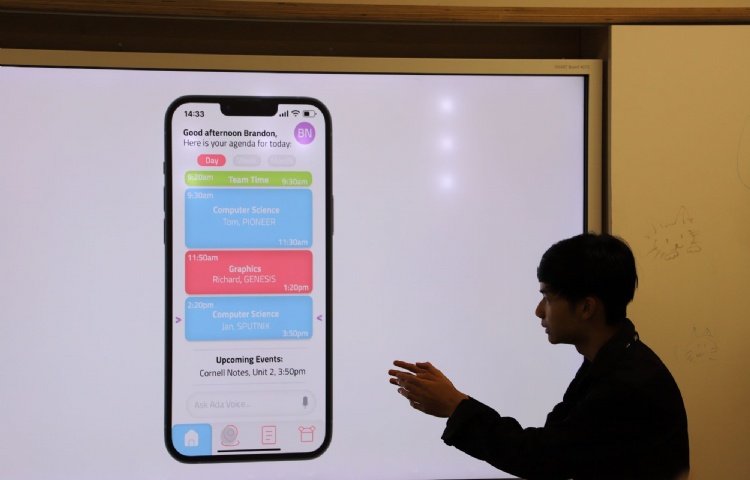 Sixth form students at Ada, the National College for Digital Skills, have created a brand-new app to help students with their studies in their new Victoria campus in a sponsored 'Hackathon' with Deloitte.
The Hackathon has been running for four years in collaboration with Deloitte, one of the college's founding partners.
The four-day Hackathon divided 70 students into groups to create an innovative solution to improve the experience of Ada's new Victoria building.
Students worked together to analyse and input data to create a well-rounded and interactive experience during their studies. Supported by mentors from Deloitte throughout, each group had to create and pitch their findings to a panel of industry professionals including Senior Managers, tech consultants, UX designers, UX consultants and tech analysts from Deloitte.
The winning team of five called ClassLink, created an app that helps students navigate the new building in Victoria, integrating their class information, schedule, and interactive map of the building.

During their presentation, they displayed their solution with confidence, showing innovation and a well thought out process. The judges were impressed with the high standard of the solutions and presentations from all four finalists. In particular, the top two teams had designed solutions they could see benefitting colleges all over the country. ClassLink finally won as they fully responded to the brief including the professionalism of their pitch, slick visuals and their end-to-end technical
design and demo.

Aisling Teo, BrightStart programme lead and Hackathon judge

It was a great challenge working with Deloitte. I am proud of my team for the work and
effort we put into our solution.

Joe from the winning team, ClassLink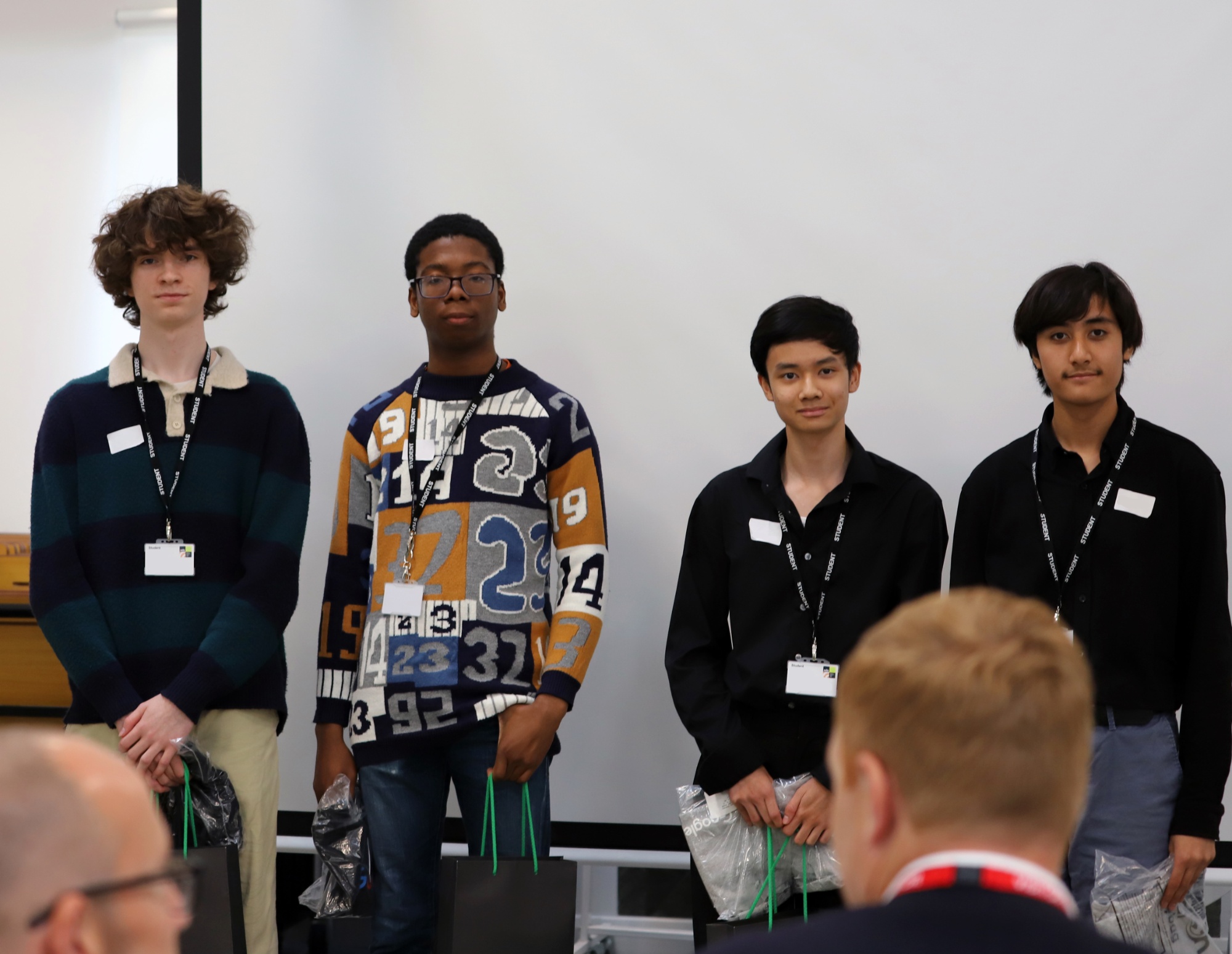 I found the Hackathon really fun. I am proud of where our team placed in the challenge. It
was very nice to meet all of the technical experts from Deloitte that I may be working with in
the future.

Benjamin from one of the top 4 teams

Congratulations to all our students who took part and to ClassLink, who showcased not only
exceptional technical skills but also a highly professional and persuasive presentation - that
convinced our expert panel they deserved the win. Working with industry professionals from Deloitte throughout the Hackathon undoubtedly provided another fantastic opportunity for all students to experience a real-life work situation, to develop communication skills and learn the value of teamwork for delivering innovative solutions to complex challenges under time pressure. Providing our students with these experiences is a priority in Ada's curriculum to ensure students leave us with the skills that make them ideal candidates for the tech industry. We are excited to continue to develop our students' skills through our award winning (NESTA Classroom changemaker award 2020) industry days when we move to our building at London Victoria. We know our new site will provide even more inspiration for our growing base of digital learners - as well as space to reach more young people, including those from low-income households and diverse backgrounds."

Principal at Ada, Tina Götschi
For the fourth year running, we were delighted to support the Hackathon. As one of Ada's
founding partners since 2014, it's great to see Ada students excel in their studies and create
innovative solutions. This year was no exception, so many inspiring and creative ideas made
picking the winner a very difficult task. Every year we have fantastic students from Ada join the BrightStart apprenticeship programme and start a fulfilling career with us. We wish the best of luck to all the students in their future careers.

Matt Stallard, Deloitte partner in consulting