Sixth Form Results and Progression 2020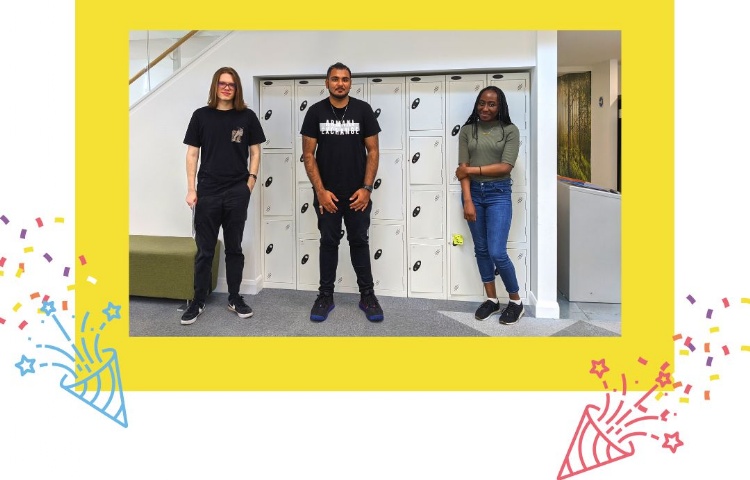 Students are celebrating becoming the first in their family to embark on university or join a FTSE 100 firm such as Deloitte, Goldman Sachs, Vodafone, BT, KPMG, CISCO and Fujitsu.
With exams cancelled this year, staff at Ada have worked to ensure grades reflect the effort students have put in over the course of their time in sixth form. As one of the country's top providers of the Computer Science BTEC, Ada's exceptional results show the benefits, reliability and resilience of the BTEC award, which is not only academically rigorous but also vocationally relevant.
Its 2020 cohort has done exceptionally well:
100% passed the rigorous Computer Science BTEC, with 65% achieving the top Distinction*/Distinction grades.
Students have secured technical degree apprentices at an amazing range of employers evidencing the demand for their skillsets and the quality of Ada's teaching of Computer Science
25% achieved the top A*/A grades in their A level subjects – Graphics, Business Studies, Physics and Maths
18% will take up Ada's degree-level apprenticeship programmes, 58% will go to university (15% Russell Group universities), and Ada will send its first student to Oxford
Over 90% of Ada's female students achieved their goal of going on to a digital apprenticeship or first choice university place
Ada is the first new Further Education college to open since 1993; its students leave with a strong foundation of technical knowledge, the ability to apply this to real-world scenarios and industry contacts, giving them an edge over other candidates for tech jobs.
The following students have secured places at some of the UK's most successful firms:
This year more girls have opted to study on apprenticeships including, Abeer, Liendra and Vivian who are all excited to begin their degree apprenticeships with Goldman Sachs, Cisco, and Vodafone respectively. As well as Andrea, President of Ada's Student Voice, Young Digital Leader of the Year 2019, and BTEC IT and Computing Learner of the Year 2020, who is going onto a Digital and Technology Solutions Degree Apprenticeship with Fujitsu.
Yaseen will join Ada again on our Digital and Technology Solutions Professional
Apprenticeship with Deloitte.
Rares leaves Ada to read Mathematics at Oxford University.
Mark Smith, CEO at Ada, said:
"I am so delighted for our students today. For many this is a huge turning point in their lives. Dynamic, life-enriching experiences await them, and the chance to build strong building blocks for the future. They deserve every ounce of their success and I am so proud that Ada has been able to tap into their talent and help them overcome barriers they have faced along the way.
"At Ada we know technical skills and industry knowledge are the two essential cards young people need to play to stand out in the jobs market. And we know there remains huge inequality in terms of who gets the appropriate training and access.
"Ada is helping remove these - often subtle but nevertheless crushing barriers – and support young people into skilled work at a time when the country needs a thriving tech industry more than ever."
Tina Götschi, Principal at Ada said:
"I have been able to follow my passion and work in computer technology my whole career, but I am very aware I am the exception rather than the norm. Women are still overlooked for top jobs, especially in the digital industry, and Ada's mission to help redress this imbalance is as relevant as it was when we first set out.
"I want to congratulate all the brilliant young women who have made such an important step today and for us at Ada, the battle to turn more dreams into a reality continues."