Race and Mental Health in the Workplace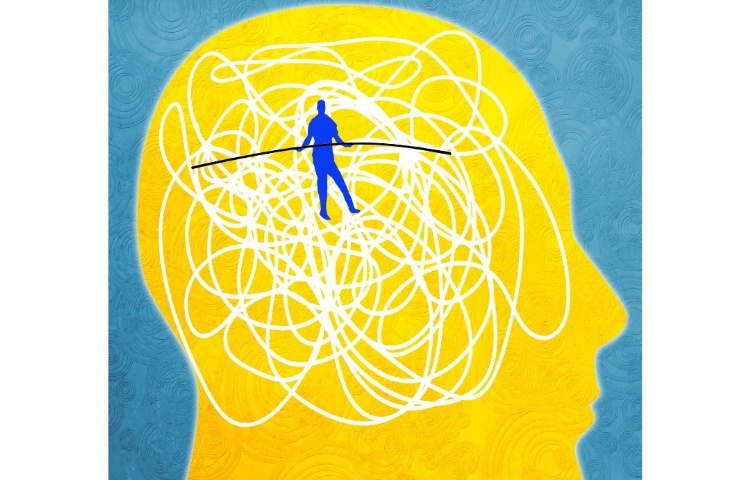 As part of our work to celebrate Mental Health Awareness Week we spoke to Supriya Dev-Purkaystha, Commercial Director and DE&I Lead EMEA at ForwardPMX, about what organisations can do to safeguard their employees' mental health, and the impact of race in these discussions.
To start off with the key question here: what support can employers offer to ensure their staff feel supported in the workplace?
Employers have a responsibility to protect their employees, and to make sure they are able to do their jobs. Safeguarding their mental health is crucial to doing this successfully. One of the best things employers can do is actively look out for signs that something is not quite right, even something as simple as someone who isn't as vocal or as enthusiastic as they used to be, which can be a sign that something's changed in their life. This doesn't take a huge amount of resources from the employer; but it does mean that managers need to get to know their team, knowing how they usually act, and if that changes, having a simple conversation to see how they're doing.
Unfortunately there is still a lot of stigma that surrounds mental health illness and it can manifest itself in many ways, making it easier to miss. Encouraging your team to come forward when they need support will identify those that need help quicker. However, there's definitely a risk that people don't want to ask for help as they're worried they'll take that big step and it's taken in a negative way, or that there isn't the help that they want or need. De-stigmatising the conversation around mental health is essential, making it clear among your staff that there's no shame in asking for help – everyone needs help at some point and that this will not negatively impact their future at the company or their career.
The other half of this is making sure that help is actually available. It can take a lot for someone to feel that they can ask for help, and if that help isn't there, or if their employer isn't interested in helping, then that will only further enhance their struggles.
Finally, employers can also signpost staff to different charities who can offer impartial advice, if that's an easier first step than talking about it to their employer. Taking that first step is vital, and it can be easier to go outside the company, and to feel supported to do so. Simple things like celebrating Mental Health Awareness week, and supporting charities providing support, can provide opportunities to signpost.

What can businesses do to support employee's mental health in a preventative way?
It's really important to create an environment where people are comfortable talking about the challenges they might be facing, even about factors outside of work, and leaning on your team to look out for each other. That's not something you can mandate, but it's something that comes from having the right culture in place. It's something you can start building by ensuring that managers have regular catch-ups with their teams, encouraging teammates to check-in on each other, and most importantly, leading by example and taking the time to talk to your team yourself. This means people can talk about problems before they get too bad, and means that the team works together to lighten each other's loads. People feel supported to deal with problems as they come up, rather than bottling it up and letting things escalate.
Developing staff is really important here as well. If you feel that someone's invested in you, that in itself is something given back to you. It makes you feel valued and shows what you bring to the company is appreciated and they in return are invested in you. Demonstrating that you are invested in your people helps to combat any feelings of being disposable and in turn helps people feel more comfortable in talking about difficult subjects and asking for help.
Looking at things like workload and work/life balance, are these things that employers can change quickly to improve staff wellbeing?
Work/life balance is critical to improving wellbeing. There are real things that people can keep an eye out for like, looking at the hours staff are working and saying they shouldn't be sending emails or working so late at night. Beyond this, it's about knowing how much everyone has on, and not adding to stretched workloads.
Again, there's a point here about culture. It's about making sure that people know it won't negatively impact them if they don't take on extra work, and that having work taken off them isn't a punishment, but their manager trying to lighten the load. You want to establish a culture where employees feel able to say no to work, because they aren't in a position to do it properly and so it's better for the wider organisation that they don't take it on.

Thinking particularly about employees from an ethnic minority background, what more can businesses do to support their mental health?
One important thing is to look at the diversity of your business, because the more diverse your workforce is, the less likely people are to feel lonely and or exposed. That in itself is positive for mental health.
That said, even if an organisation is not as diverse as they would like to be, they can work to ensure their employees from marginalised groups, such as ethnic minority groups, LGBTQAI, disabled, and other such groups are supported in challenging micro-aggressions. Things which might seem small, like getting someone's name wrong after they've told them repeatedly, or comments about 'you people' may appear harmless, but in fact make the recipient feel excluded, unwelcome and are discriminatory. Workplaces need to make sure that staff feel able to challenge such behaviour, whether that is to confront them directly, or have someone they can talk to who will be supportive and help make clear that such behaviour is unacceptable.
Finally, all employers should look at adopting policies such as anti-harassment, anti-bullying, equal opportunities policies, as well as appropriate grievance procedures which make it clear that they will protect their staff's welfare and will take action if and when needed.

Have you seen any improvements in how organisations deal with racism and mental health in the workplace?
Looking back at my first 10-15 years in the workplace, mental health just did not come up. It's become far more prominent over recent years which is great to see. It's not just at ForwardPMX but businesses generally are so much more focused on how they support their staff, and are investing so much more in their people than they used to. Historically, investment in people has focused on training, learning and development – things that would make employees more productive. But now employers are investing in employee wellbeing as well.
In terms of how they deal with racism, up until May last year I don't think businesses were doing enough to combat racism or to be anti-racist. I think the biggest problem was that people thought there wasn't a problem, which meant it became harder even to say that there was one.
Then last May, following the murder of George Floyd, people started to talk about their own experiences, and it helped me open up about my own life experiences. It made me feel as though this massive weight had been lifted off my shoulders. Many have told me how they no longer hold back, feeling empowered to highlight issues, and then to expect those to be addressed and to be supported in highlighting them. In short, people from ethnic minority backgrounds now feel they have a voice in the industry, however do they feel they have the same voice in their company? Representation is still no better and this prevents people from raising issues internally. Going back to my initial point, lack of diversity in a business can leave employees feeling lonely and exposed.
If I'm honest: in relative terms it's better, but the industry definitely has a long way to go.
Do you feel hopeful for the future, and that the workplace will be a different place for the next generation?
I do think it will be better for the next generation, but it will need work to make our industry more appealing to ethnic minorities because at the moment the media industry is not at all appealing. There's still so much work to do to get us to a place where the media industry is for everyone.
There are programmes trying to address this, programmes which connect organisations which are working with underprivileged children from multicultural backgrounds, with those businesses who desperately need to increase their diversity.
But more than this we need companies to embrace the benefits of diversity. In the media, creative, and tech industries, the best performances come from multicultural and diverse teams. That's because they can bring in different lived experiences, and when you're trying to serve a multicultural world, it is important to understand where your audience is coming from; that's when you will really connect with them. I can see these changes starting to take place, and companies realising there's a solid business case behind improving their diversity, which is encouraging and I really hope this keeps on happening. However aside from business performance, there is a moral duty for all businesses to provide equal opportunities for everyone regardless of race, gender, sexual orientation, disability, age, married status, religious beliefs, pregnancy or maternity, we are all equal and should be treated as such.
One knock-on from this will be helping with the issue where people don't want to go into an industry because they don't see enough representation. Having greater representation at all levels is key - we need people higher up in these companies to be more representative, but we also need to ensure there are enough new people coming in at the bottom so we can keep these businesses diverse, and thriving as a result.
---
For resources to support your mental health visit, YoungMinds, Kooth, or the Headspace app.