Ada, the National College for Digital Skills, launches programme to bring greater diversity into the tech sector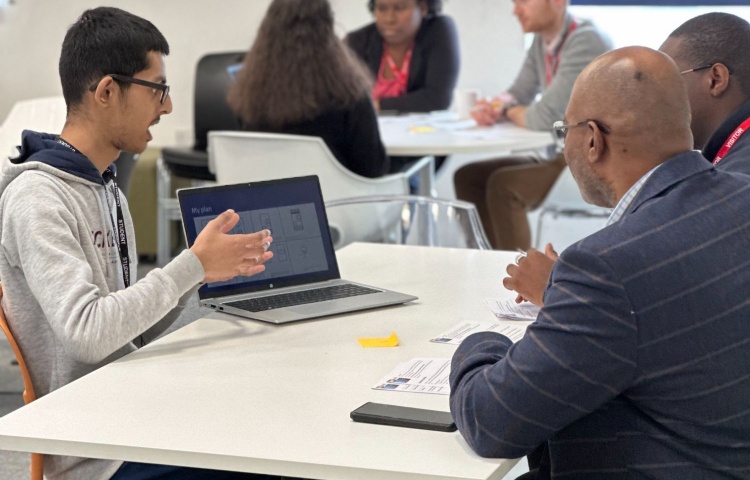 New £85,000 funding from The PA Foundation will boost access to advanced digital apprenticeships amongst under-represented groups
Ada, the National College for Digital Skills, is launching a new programme to bring greater diversity into the tech sector, thanks to new funding from The PA Foundation. The scheme will help young women and those from low income backgrounds gain a foot on the tech career ladder.
The £85,000 grant will boost access to advanced digital apprenticeships amongst these groups, which are currently under-represented in the tech sector, through a new programme to upskill students and support employers.
Through the programme, Ada will 'match' candidates to roles. They will work closely with applicants, supporting them to develop their soft and technical skills. They will also provide a range of tech tailored workshops and events covering CV writing, confident phone interviews, navigating online assessments, preparing for assessment centres, and demonstrating technical competences.
In parallel, they will work with employers to run elements of their apprenticeship search and selection process, helping them to spot potential world-class talent and recruit a diverse cohort of aspiring apprentices.
Ada is committed to nurturing the best and brightest talent from all backgrounds. Leaders at the National College for Digital Skills have made it a priority to develop young people so that they may get the necessary experience to contribute to an increasingly digital world.
At Ada, our mission is to empower the next generation of diverse digital talent, regardless of background. We are delighted that through this funding from The PA Foundation we can provide aspiring tech talent – particularly from currently under-represented groups - with tailored support to see them progress into new education and employment opportunities. And at the same time, help employers – many of whom we know are crying out for a more diverse workforce – to set up an inclusive, equitable and effective apprentice recruitment programme.

Olwen Sisupalan, Director of External Relations for Ada, the National College for Digital Skills