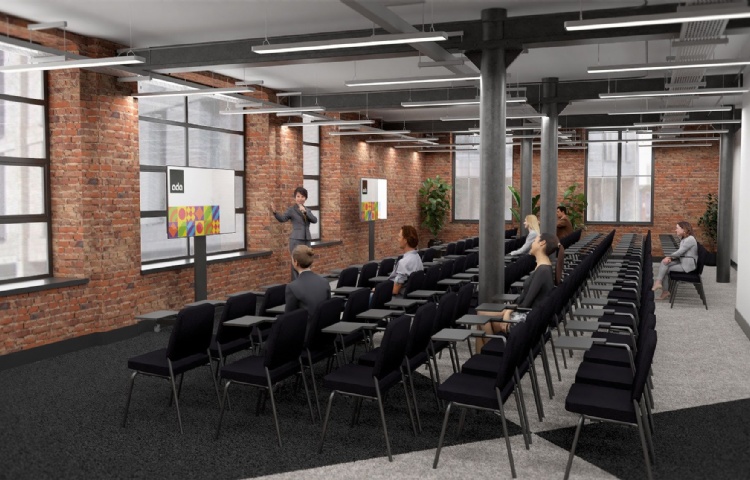 Leading digital college moves to new building in Ancoats to increase opportunities for the region's aspiring tech talent
Ada, the National College for Digital Skills, is delighted to announce it is moving to its permanent hub campus in Manchester Ancoats in January 2024 – dubbed the 'first industrial suburb' and now one of the city's most vibrant cultural and business districts. The move, which will take place in early 2024, is the next exciting milestone for the specialist digital college, and is funded by Ada's partnership with the Greater Manchester Institute of Technology.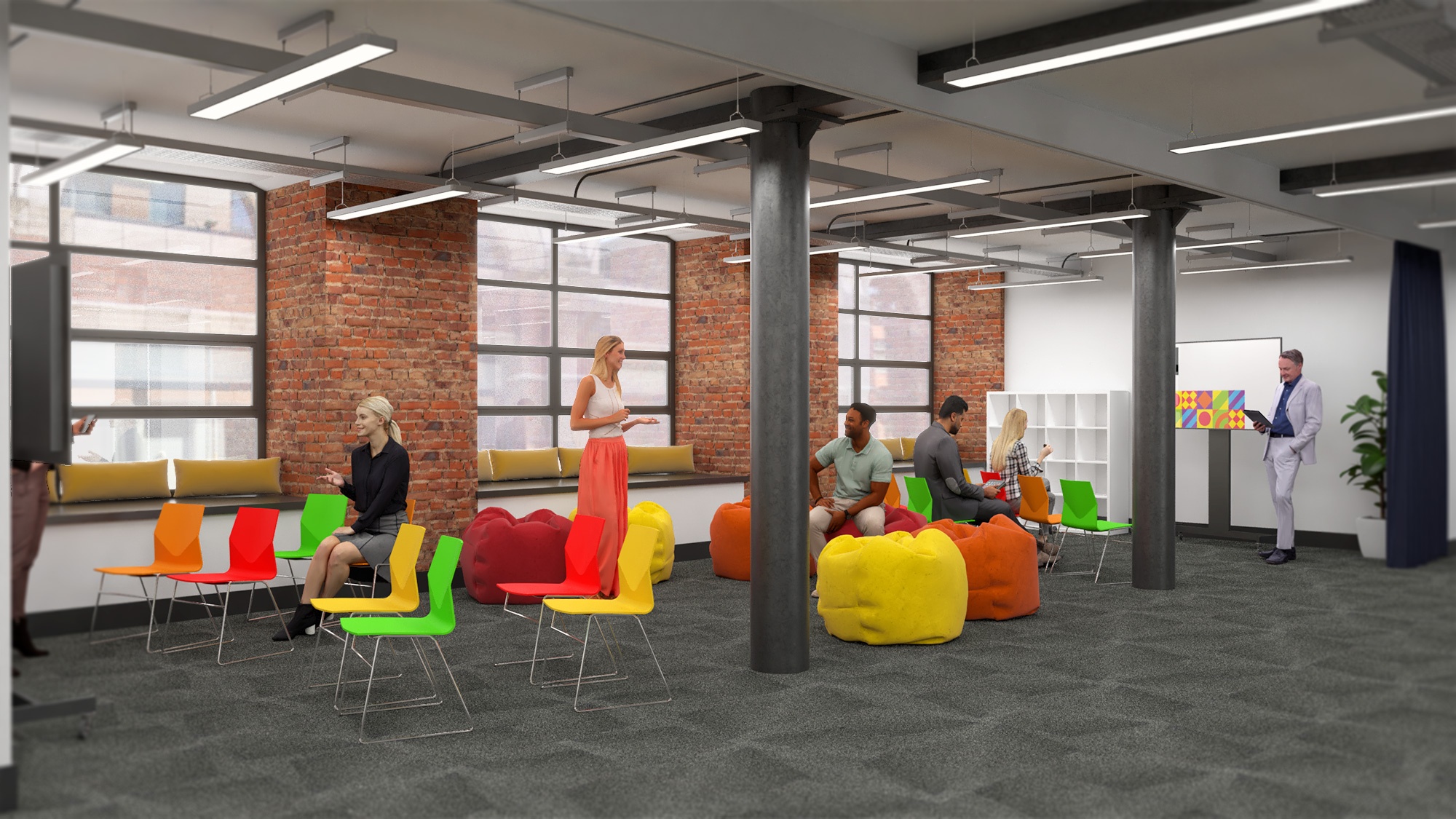 Ada's expansion to the North West was launched with the support of Mayor Andy Burnham in 2020. It offers digital skills courses and degree apprenticeships to tech talent in Manchester and the North West and enjoys the backing of some of the country's leading tech firms, including PwC, Arup, Capita, Hewlett Packard Enterprise and Sykes Holiday Cottages. Ada is a proud partner of the Greater Manchester Institute of Technology consortium of Colleges and Universities, which specialises in higher-level technical education and training in construction, engineering, computing, creative media and health science sectors.
Ada Manchester welcomed its first cohort of Digital Innovation Apprentices in February 2021, and now trains 185 apprentices in the region. Across Ada, over half of apprentices are from low income backgrounds, and more than a third are women.
Now, the new building can support even greater numbers on the pathway to successful careers in tech – with space for 1000 learners a year, a wide range of multi-purpose spaces for teaching, showcasing collaborative work, practical hardware lab and quiet study. There will also be an amazing loft space for larger events and graduation ceremonies.
Manchester is the largest tech hub in the UK outside of London and has been ranked the number one city for IT professionals to live and work. It is also the fastest-growing European tech city according to the 2020 Tech Nation report.
Mark Smith, CEO, Ada, the National College for Digital Skills, said: "In the three years since we launched Ada Manchester, our reputation for delivering high quality tech training, and for unlocking competitive career opportunities, has grown - with the number of apprentices studying with us increasing annually. Our Manchester hub is a great example of how collaboration between local and national government, and industry, can open new pathways for aspirational tech talent – right across the country."
Geoff Stevenson, Director of Degree Apprenticeships at Ada, the National College for Digital Skills, said: "We are really excited about our move and confident it will be a great step for current and future apprentices and their employers. We know the region is crying out for a stronger pipeline of skilled staff, and apprenticeships provide a significant and quick return to the local and national economy. But more than that, it's a privilege to play a role supporting Greater Manchester talent into amazing tech careers. The new building will allow us to open so many more doors of opportunity."