Higher technical education is key to Covid-19 recovery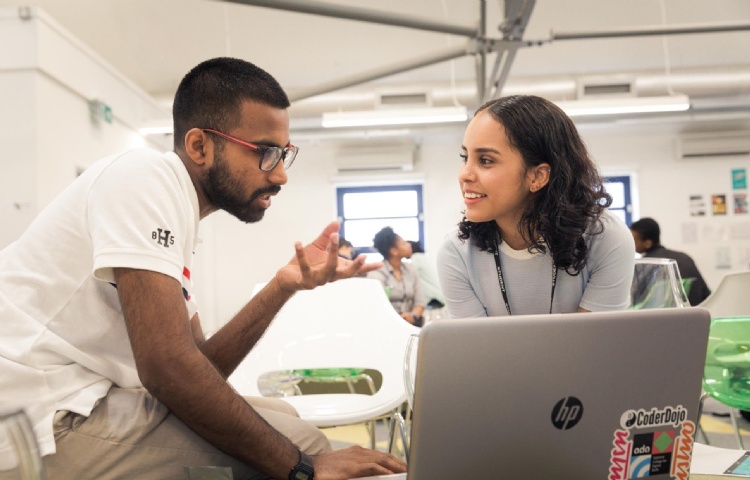 Technology companies are thriving now more than ever – we must equip our young people with the skills to succeed within them.
Digital skills tread a middle ground between the traditional categorisation of academic ability and practical skills – to be a good software developer requires both, much like being a doctor or an engineer does. Due to the nature of the skills needed in industry, typical level 3 qualifications do not go far enough to unlock all of the career opportunities in this area.
To hear Gavin Williamson's statement of intent to build a world-class further education sector with an increased focus on higher-level technical training, was therefore fantastic to hear. For too long, technical education has been left out in the cold, and given only an occasional cursory political glance.
However, what we now have is a reforming education secretary: someone with the mandate of instituting the change in further education that the UK so sorely needs. This need has recently come into sharper focus with the global pandemic's growing insidious impact on the British economy.
We can no longer allow ourselves the snobbish luxury of categorising those with academic potential as somewhat better, or in some way more able, than those with a more practical bent. Our society and our economy urgently need both and our education system needs to become adept at cultivating young people with a set of academic and practical skills that they can apply in different jobs.
Developing mindsets, skill sets and networks
At Ada, we focus on developing our students and apprentices' mindsets, skill sets and networks. It is the combination of these attributes that set our alumni apart. By equipping all our learners with the basics of computer science, whether they go on to work in technical sales teams or detailed data analytics, they have a foundation of technical knowledge and skills. On a practical level, this is vitally important as it allows them to have useful conversations across the agile teams they are likely to be working in, and which are made up of technical, creative and business-focused team members.
Cameron, who progressed from our sixth form onto the Salesforce digital degree apprenticeship last year, is a great illustration of this. He is a fantastic people person and is great at project management. But by also developing a solid set of advanced digital skills, he was able to set himself apart from his peers at interview and secure the role. He is now thriving in his apprenticeship by marrying his technical skills with his people skills.
Conversely Suraj – also in our sixth form and who secured a place on Ada's foundation degree apprenticeship in software engineering program at Google – came to Ada with already well-developed programming knowledge. What he needed was project-based learning experiences in an immersive collaborative culture to round out his skillset and differentiate himself.
Assessing the quality of education is a complex and subjective activity but at Ada we try to keep it simple: are our learners getting jobs at the most aspirational places to work in tech? We now provide higher-level apprenticeships for more than 40 of the most cutting-edge companies in the UK including Deloitte, Facebook, Sainsbury's and Asos, to name a few.
The importance of diverse tech talent
We are focused on putting those typically at the back of the queue for these life-changing tech opportunities at the front. Around 43 per cent of our learners are from low-income communities, 40 per cent from black, Asian and minority-ethnic backgrounds and 26 per cent identify as female. Again, we have work to do here but we are on the right track and shows we are starting to deliver on our mission: to educate and empower the next generation of diverse tech talent.
The pandemic is plunging the jobs market into an increasingly precarious state for 18- to 24-year-olds. Previous politicians have had grand visions for promoting the technical education system to greater parity with more academic pathways, but they have all failed to deliver. The problems that our economy faces can't be solved with old thinking. Technology-enabled businesses have not just survived but many have thrived in these challenging times and their life-blood is tech savvy employees.
Gavin Williamson recognises this burning platform and the unique role that higher technical education has in solving it. This time the driving force for change is not about the optics of parity but the urgent demands from industry and the growing number of unemployed people which makes me hopeful that the time for meaningful reform is now, and we look forward to playing our role in supporting that.
This story was first published in TES here.