CELEBRATION OF COMPUTING AT THE EMIRATES STADIUM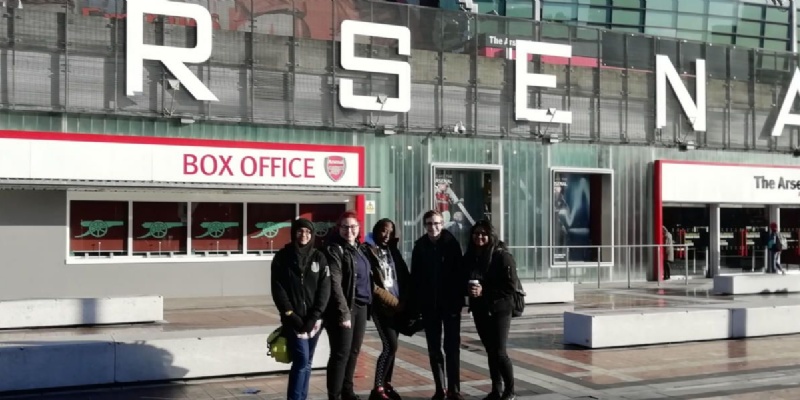 On Thursday 17th January a group of students from Ada, the National College for Digital Skills were invited to Islington Council's Computing and Digital Celebration Event held at the Emirates Stadium to showcase their digital skills through their p5.js games.
The event showcased computing and STEM projects created last year by digital leaders and 100s of children from primary schools in Islington. There were many tech and ed-tech companies such as BBC, Microsoft, Lego and BT who showcased the fun and exciting tech projects that children can do to begin their digital journey such as making simple multiplayer games with micro:bits, creating programs in scratch, building Lego robots controlled by an app and a lot more.
Students from Ada had the chance to showcase their p5.js games, which many students enjoyed playing. Additionally, many primary school students had the opportunity to learn more about programming, how the game was made and what they can do to create their first javascript game.
This was a great opportunity for Ada students to speak to employees in the tech industry and understand career progressions and career opportunities within the tech industry.