Data Analyst Apprenticeship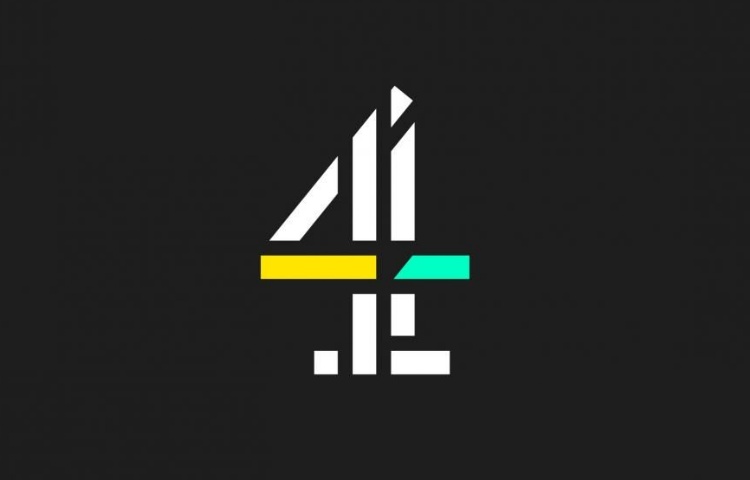 Job Title: Analyst – Apprentice
Reports to: Senior Analyst
Department: All 4 / Product
Job Family – Customer Insight & Analytics
Location: London
Hours: 37 hours
The C4 Apprenticeship Programme
Our Apprenticeship programme is designed to provide work experience and a related qualification to people leaving formal education and who have decided to pursue an Apprenticeship rather than attend University.
This a three+ year development programme giving you the opportunity to expand your knowledge and develop practical skills for an exciting and rewarding career in Analytics. As an analyst apprentice, 20% of your time will be spent studying towards a BSc Honours degree apprenticeship in Digital & Technology Solutions with Ada, National College for Digital skills. The other 80% of your time will be spent applying this learning on-the-job at C4, both based in London, working on cutting-edge projects with real business applications. As part of your employment package, you will receive a full-time salary, with C4 paying at the real London Living Wage.
Our Apprenticeships are full-time, with week-long blocks spent working in a C4 department and week-long blocks spent completing the formal learning parts of the apprenticeship. Our Apprentices have external tutors who deliver workshops and seminars to them and offer support throughout the apprenticeship. It is essential for Apprentices to be able to balance their work and learning time and commit to delivering what is required for the formal learning elements in order to successfully achieve the qualifications on completion. You can read more about the qualification being offered for this apprenticeship below.
Am I eligible to apply?
You must be over 18 years old and be able to access the Channel 4 London office Ada Whitechapel campus.
The start date of the apprenticeship is September 2022.
By the time the successful candidate starts at C4, they cannot be enrolled in any formal education or have a similar qualification at the same or higher level than what is being offered on this apprenticeship. For example, you are not eligible to apply for this role if you already have a Diploma or higher qualification relating to Analytics.
Have achieved, or expected to achieve, by the start of the scheme in September 2022, 112 UCAS points (300 if before 2017). You will also need 5 GCSEs grades A*-C/9-4 or equivalent (including English Language and Maths) and Maths or equivalent or high-level experience in Statistics.
Candidates must be educated at the minimum of Level 3 (A - Levels, BTEC, NVQ L3)
Be legally allowed to work in the UK
Have lived in the UK, Ireland or the European Economic Area (EEA), for at least three years before the start of the apprenticeship. Or have either pre-settled or settled status under the EU Settlement Scheme and lived in the UK, EEA or Gibraltar for at least three years
Don't worry if you don't have an extensive CV. You can share examples of your passion for technology from anywhere. That might be other work experience, your time in education, volunteering - even times you've helped your friends and family out with technical issues.
Qualification
At the end of your apprenticeship, you will obtain a recognised Level 6 Data Analytics apprenticeship qualification.
The length of the programme is 36 months
During your apprenticeship, you will study the following areas (and more!):
Python for Data Science
Data Analytics and Business Insights
Statistics for Data Analysis
Data Visualisation
The purpose of the department:
This role sits within the All 4 department in Channel 4. All 4 is one of the biggest and youngest skewing UK broadcaster video-on-demand services, with over 10,000 hours of content, over 5m monthly viewing accounts, and 75% of UK 16-34s registered with the service. It's home to some of the biggest and noisiest shows on TV, from Gogglebox to Derry Girls, It's A Sin to Come Dine with Me. All 4 is available on over 20 different platforms including TVs, mobiles and PCs, and the department is tasked with making sure that no matter where it's consumed, the experience is as easy and enjoyable as possible.
In the Analytics team, we work across almost every area of the business that needs VOD data, and Analysts have a lot of autonomy and influence. It's our job to help our stakeholders make better, data-driven decisions, by shedding light on how viewers are behaving – and this means we find ourselves working on a wide, fascinating and ever-changing range of projects. We work particularly closely with our colleagues in the wider Experiments, Analytics & Insight team to push hypotheses through a test & learn framework, to answer questions comprehensively, and inspire real change.
The purpose of this role:
You'll live and breathe our behavioural data. You'll be observing and proactively reporting on trends, spotting issues and opportunities. You'll work closely with our experimentation and insight teams to bring a rounded and actionable perspective on viewer behaviour.
What you'll be doing: (Key Responsibilities)
Telling the stories behind our behavioural dataset, focusing on delivering actionable insight whatever form it may take (dashboards, presentations, conversations)
Manipulating a range of data sets, some of which are clean and structured but some that'll be new and challenging; creating data structures that enable exploration
Responding to a mix of urgent smaller requests and longer more exploratory questions
Building a strong relationship with the Product team, translating their insight requirements into well-defined pieces of analysis
Working closely with the rest of the Experiments, Analytics & Insight team, drawing on each other's strengths to maintain our reputation for high quality work
Becoming an expert on all the data we collect, helping the team to look at the existing way we have set up tracking to understand user behaviour
Learning new skills, and putting them into practice so we're continually improving
Essential Skills & Experience
You take a positive approach to tackling problems and find ways to identify suitable solutions.
You communicate thoughts and ideas, verbally or in writing. You simplify complexities and adapt communication so others can understand.
Passion for new technology; Ideally some exposure to a modern programming language
You strive for quality outcomes and excellence in everything you do.
You are inquisitive, you seek out new information and look for new ways to develop yourself.
Genuine enthusiasm to learn new skills; training and switching to new tools and methods is standard practice
Close attention to detail, thoroughness and accuracy
Enjoy collaborating and working with others
You're interested in All 4 and Channel 4
Relocation
If you need to relocate in order to take up this opportunity, we can offer you support towards the financial costs of moving. This includes a contribution towards your deposit and first months' rent, plus visits to your new city to look for accommodation. Please contact 4skills@channel4.co.uk for more information.
Benefits: There are a million reasons why it's great to work at Channel 4, here are just a few of the perks for you;
• 26 days annual leave (including a day off for your birthday)
• Company funded Private Medical Insurance
• A generous Group Personal Pension
• Access to our flexible benefits scheme including dental, travel insurance, health screenings and more!
Pay: £21,261
Please apply the link below: