Flying Start Tech Degree Apprenticeship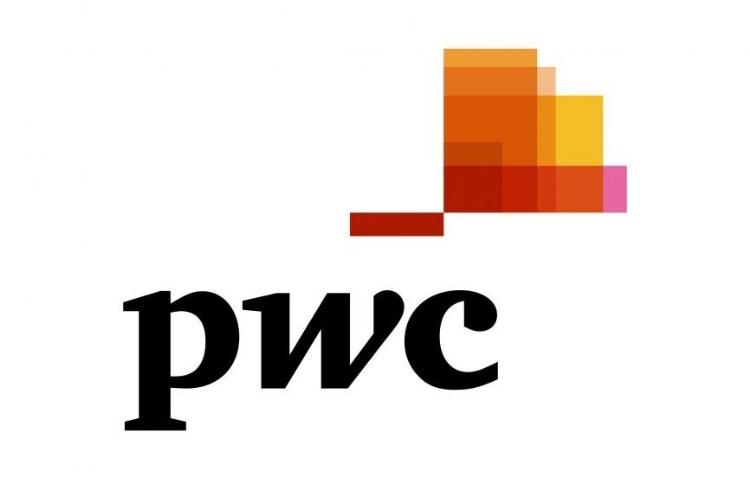 If you have a passion for learning about tech and are keen to get your career off to a Flying Start, then this programme offers you the chance to do both.As an apprentice at PwC, from day one you'll get to work with our world-class clients and be part of our highly skilled technology teams based in our Manchester office. Whilst studying locally at Ada, National College for Digital skills, you'll also benefit from the learning you need to succeed by enhancing your on-the-job experience with further training and development. Based in Manchester, UK.
What you'll do
The Flying Start Technology Degree Apprenticeship programme based in Manchester with Ada College, lasts three years and will fast track your career in Technology.
During the apprenticeship you'll work in the PwC Manchester Technology Centre, underpinned by a community of technologists from across the firm to interact and connect with, providing you with the support you need to develop and grow in your role. As part of this community you'll work on cutting-edge digital and technology projects to apply your apprenticeship learning, developing and delivering technology products and assets, supporting both our internal teams and our clients.
At PwC, our technology teams are diverse, ranging from Cyber Security, Data and Analytics, Technology Consulting and Forensic Technology to name but a few and our Manchester Technology Centre is just as diverse, split into three areas looking at demand, supply and data.
What you'll gain
As part of the apprenticeship you'll study towards a Level 6 degree apprenticeship in BSc Digital and Technology Solutions, specialising as either a Data Analyst, Software Engineer or Cyber Security specialist. We will work with you to decide which pathway is the right choice for you based on your skill set, preferences and the business need.
The pattern of study is designed to fit around your full-time employment and uses a blended learning approach, which mixes work-based study and full-time attendance at college study weeks. You'll spend approximately 80% of your time at PwC and 20% at Ada.
All apprentices will commit to an initial 6-week full-time Launchpad training that will equip you to add value from day 1 in the office. After that, you'll follow a block release schedule consisting of 4-8 weeks at PwC and then 1 week back at Ada, for the remainder of your apprenticeship.
As well as your formal learning through Ada you will also be supported with your on-the-job learning and every apprentice will be allocated a buddy and a Career Coach who will help support your own development journey.
As you'd expect you'll also receive a competitive salary and benefits package, alongside full funding for your tuition fees to gain your degree apprenticeship qualification*.
How to apply
Applications for our September 2022 intake are now open. We encourage you to apply early as we recruit on a rolling basis, therefore the application process will close when roles are filled. So if you're interested in applying, we'd recommend doing so soon to avoid missing out.
What you'll need
Candidates should have or be expecting 112 UCAS points, or equivalent, with a substantial maths component for those pursuing the Data pathway. However, we are keen to hear from candidates who fall short of this due to personal circumstances but can demonstrate relevant experience and skills.
Please note, to be eligible for an apprenticeship in England you to have an eligible residency status. We may need to discuss your eligibility with you during the application process.
* PwC reserves the right to change the funding model of this programme as a result of an ongoing review of degree apprenticeships by the Institute for Apprenticeships and Technical Education. Please see our careers website for more details. All applicants will be kept updated throughout the application process and we expect the results of the review in Summer 2022.
Find out more
To find out more about this new programme with Ada we would welcome you to come along to our office open evening in our PwC Manchester Technology Centre. During the open evening you will get the opportunity to network with our people and the team at Ada College, as well as hearing more about how this programme could get your career off to a Flying Start. The event is open to students (aged over 16), and Parents and Teachers are all welcome. Please follow the link below to book your place now:
Tuesday 12 April April 5pm – 7pm, 1 Hardman Square, Manchester, M3 3EB. Register via our website: https://www.careersschools.pwc.co.uk/event/ada-open-evening-in-the-manchester-office/
If you are unable to join us in person at this event we will be hosting an alternative virtual event Wednesday 20 April 4pm – 6pm.Register via our website: https://www.careersschools.pwc.co.uk/event/ada-virtual-open-evening/
You can also visit Ada, National College for Digital Skills' application portal :
https://ada.justapply.co.uk/apprenticeships/101024/tech_degree_apprenticeship.html
The Deal
We want all of our people to feel empowered to be the best that they can be, which is why we have 'The Deal'.
Find out more about our firm wide Employee Value Proposition: https://www.pwc.co.uk/careers/about-us/the-new-deal.html
Diversity
Valuing Difference. Driving Inclusion
We work in a changing world which offers great opportunities for people with diverse backgrounds and experiences. We seek to attract and employ the best people from the widest talent pool because creating value through diversity is what makes us strong as a business, enabling us to solve important problems and deliver value to our clients. We encourage an inclusive culture where people can be themselves, are valued for their strengths and are empowered to be the best they can be. As an organisation with an increasingly agile workforce, we also support different ways of working offering flexible working arrangements. Learn more here about our work to support an inclusive culture.