Ada's Values in the Time of Coronavirus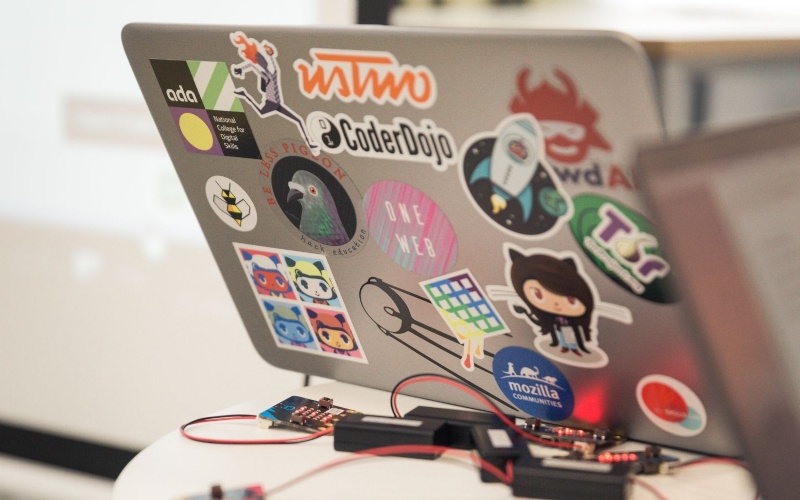 "It's going to bring out the best in people, and the worst", "It will make us or break us", "It will get worse before it gets better." These messages are all over social media and in our, now very limited, live conversations. At Ada, it's our shared values of creativity, curiosity, collaboration, rigour and resilience that will be the foundation of how we will be our best selves and get through in this time of global crisis.
Resilience
Resilience, determination, grit will be the value we need every day, to get up, get dressed, put our virtual work lanyards on and do what we need to do each day to keep healthy in mind and body and continue to teach and learn. Our students are showing their resilience by checking in every day, some adding notes like "I am ready for learning" or just saying "good morning!". Our staff, on our daily 9am virtual standup, setting out their plans for the day while their kids wander past and peer into the spare rooms (we are all so fortunate to have spare rooms!) of our colleagues.
Creativity
Creativity is at the fore of our teachers' thinking every day, but being stretched in new ways as we do everything digitally. How do you model thinking when you're not in front of a class or next to a student? We've been experimenting with Google Jamboards. How do you foster creativity in students? With a weekly design challenge where everyone gets to vote for their favourites and suggest future challenges.
Curiosity
Luckily for us, the digital realm is one we are familiar with and it doesn't scare us, in fact, it excites us to try new things. We value curiosity, the drive to learn about the new and to shape the future. Our teachers are curious to see what works and what can be done in the virtual space with students and are willing to give things a go and share their experiences. Is a google meet with 45+ students possible? What is the best tool for recording classes (we're liking loom.com)?
Collaboration
Collaboration has had to have a revamp too - we're up and running with online meetings, and the students are quickly getting on board too, as what they really miss is the natural collaboration that happens in shared physical space. We are even managing to collaborate with industry, getting volunteers from Salesforce, Nesta, and AWS to watch student project presentations and send written feedback.
Rigour
Finally, rigour is not being left out. We are sticking to our usual timetable so that students have some structure in their day, but not rigidly so, for those who have caring and other responsibilities. But we are there for them every day and will continue to be so for the duration. We are teaching, setting work and expecting the same high standard that we always have and students are responding.
Students are understandably disappointed and worried about their uncertain future with regards to exams and grades, but we are ensuring that all the work we do will support them and enable them to go on to the great careers in tech and so fulfil our vision of an education system that provides a pipeline of high quality diverse digital talent to the tech industry.
---
If you're struggling with your mental health, all students at Ada have access to Kooth: a free, anonymous, online support system. Use your Ada email to register here.