Ada Appoints Tiffany Hall As New Chair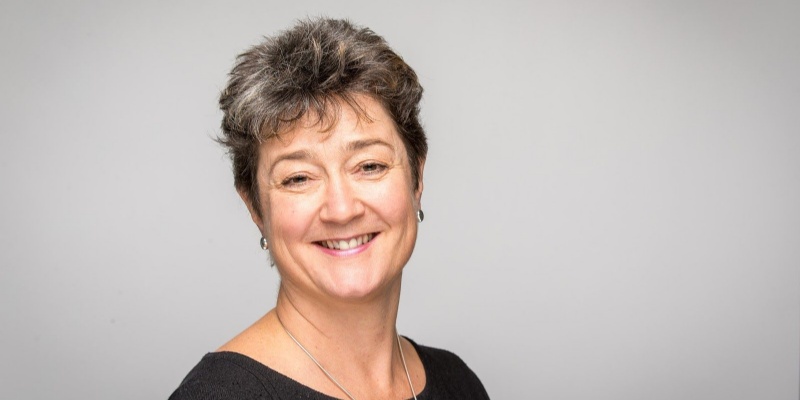 Today on Ada Lovelace Day we are proud to announce that Tiffany Hall, CIO of Cancer Research UK and prominent advocate for diversity in tech, has been appointed as Chair of Ada, the National College for Digital Skills.
Tiffany is taking over from interim chair Nick Wilcock, who had temporarily led the board since the departure of previous chair Tom Ilube CBE.
Tiffany has had a long and successful career in the tech sector and throughout her professional life has been active in increasing representation in tech as well as promoting the idea that employers have a role to play in effective digital skills education in the UK.
Tiffany's background perfectly complements Ada's foundational beliefs, that tech can be a powerful engine for social mobility, that digital skills education must be employer led, and that those who make tech should be representative of those who use tech. Her expertise will help Ada on the next stage of scaling up the college to deliver excellent teaching to more learners, working with more employers and ultimately providing more pathways into the tech sector for the talented, diverse young people who come through our doors.
Tiffany Hall joined Cancer Research UK as Chief Information Officer in July 2017 – the first person to hold the role and one of the first technology board positions in the charity sector. Cancer Research UK is the UK's largest fundraising charity and Tiffany is responsible for setting and delivering the overall technology strategy. Since joining Cancer Research UK, she has steered the organisation through its largest ever reconfiguring of their digital and IT teams, triggering wholesale culture change across the organisation.
Prior to joining Cancer Research UK, Tiffany worked at the BBC for over 20 years in a range of technology leadership roles across the enterprise IT and broadcast engineering spectrum, including that of CIO. Her earlier career was spent in IT roles with Shell UK. She has been very much engaged in the UK digital skills agenda, in an advisory capacity with the Tech Partnership, as a STEM ambassador, and by working with DCMS on the Tech Talent Charter to help employers tackle the challenges of diversity in UK tech roles.
In January 2019 Tiffany was awarded CIO of the Year at the UK's Women in IT Awards - the world's largest technology diversity event. And in May 2019 she was ranked number 9 in the UK CIO top 100.
Mark Smith, CEO, Ada said: "Tiffany is the right choice to guide Ada through the next phase of scaling up our impact. Her expertise is undeniable and she brings experience and a passion for Ada's mission; the leadership team are excited by the new perspective she will bring. We couldn't be more pleased with Tiffany as our new Chair."
Tiffany Hall said: "I am delighted and hugely proud to have been asked to be the next Chair of Ada, where the mission is one very much close to my heart. Myself, the Board and the Ada leadership team are looking forward to working together on the growth of the college and on increasing the diversity of our students and apprentices."
For more information contact Amy Fowler, Director of External Relations at amy@ada.ac.uk
About Ada, the National College for Digital Skills
Ada, the National College for Digital Skills was announced by the Prime Minister in December 2014. It is England's first new Further Education College since 1993 and opened doors to students in September 2016. Ada offers a specialist sixth form where every student studies computer science as well as a higher and degree level digital apprenticeship programme in conjunction with some of the UK's biggest names in industry.
Ada's mission is to work with industry to design and deliver an education that empowers all its students, especially women and those from low-income backgrounds, to progress into highly skilled digital roles and lead flourishing lives. Ada is focused on using digital skills as a tool for social mobility.
About Cancer Research UK
Cancer Research UK is the world's leading cancer charity dedicated to saving lives through research.
Cancer Research UK's pioneering work into the prevention, diagnosis and treatment of cancer has helped save millions of lives.
Cancer Research UK receives no funding from the UK government for its life-saving research. Every step it makes towards beating cancer relies on vital donations from the public.
Cancer Research UK has been at the heart of the progress that has already seen survival in the UK double in the last 40 years.
Today, 2 in 4 people survive their cancer for at least 10 years. Cancer Research UK's ambition is to accelerate progress so that by 2034, 3 in 4 people will survive their cancer for at least 10 years.
Cancer Research UK supports research into all aspects of cancer through the work of over 4,000 scientists, doctors and nurses.
Together with its partners and supporters, Cancer Research UK's vision is to bring forward the day when all cancers are cured.