4 Things Everyone Should Know About Apprenticeships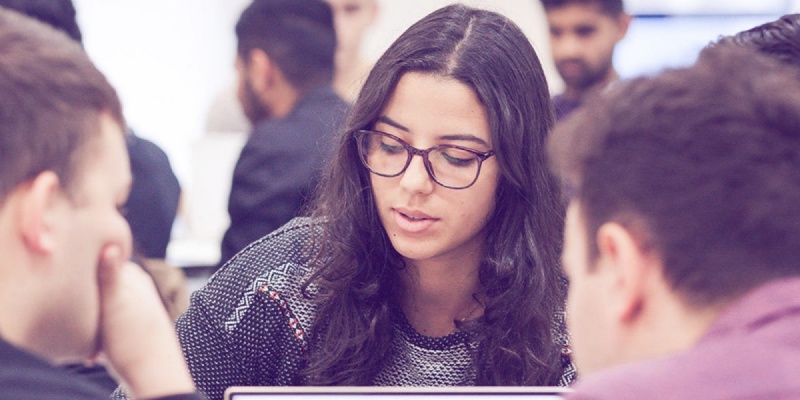 For an audio dictation of Abby's blog, click here:
Apprenticeships are becoming increasingly popular, with lots of UK tech companies offering more apprenticeship opportunities. However, there are still some misconceptions about apprenticeships which hopefully my blog will help to clear up for anyone considering an apprenticeship to kick start their career.
1. Apprenticeships are flexible
The length of an apprenticeship can differ between two or three years depending if you want a foundation degree or bachelor's degree. Apprenticeships offer different pathways giving you more opportunity to study what you're interested in. Ada offers three different pathways:
Tech Consultant;
Software Development; and
Data Analyst.
Studying during an apprenticeship requires you to go to college every six weeks for one week. This gives you a break from working whilst still getting paid. It is also great to meet up with other students.
2. You get loads of support
I feel really supported and encouraged by the teachers. It makes it much easier to excel at new topics as teachers have time to work one-on-one with you. I love the support from my peers too as everyone is studying the same degree.
3. You get paid!
Getting a degree via an apprenticeship means your employer pays for your education and also pays you a salary. It also avoids any debt you might accrue having studied at university. It's really nice having a regular income every month and I love going out and looking forward to holidays.
An apprenticeship allows you to learn on the job, and I will gain three years' work experience during the time it would have taken me to get a degree, which looks great on my CV!
4. You make lots of new friends
When studying at Ada you won't just be with people from your company. This means you will get to network with people in many of the top tech companies and build an extremely strong network to help you whenever you need it.
One thing that worried me when choosing an apprenticeship over going to uni, was the lack of people to go out and socialise with. This is not the case! Apprentices are all in the same boat with some of their friends away at uni, so there's never a shortage of like-minded colleagues up for a trip to the pub!