PRINCIPAL'S BLOG @ADA: ONE HUNDRED DAYS AND COUNTING…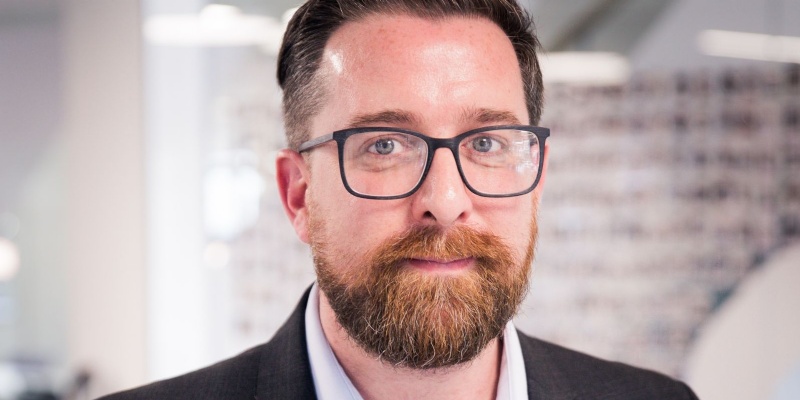 A new year, a new decade and the end of the first phase of a new job; 2020 has started with gusto. So it's an ideal time to launch the new Principal's Blog @Ada, giving you an insight into what it is like to be a part of one of the top sixth form colleges in the country.
It's a genuine privilege to be a part of Ada. Not only is it the leading specialist tech college in the country, but it's also an institution embracing the future and challenging how great education should be delivered. It's disrupting the system and it feels excitingly subversive to join its digital revolution.
Excitement isn't the only feeling though. Starting a new job is always daunting. No matter how welcoming and warm the organisation (and Ada is very much both) the newbie will always worry. As the Principal, those worries only magnify;
'What if I get something wrong?' the voice in your head asks, 'what if I make a mistake?'
'Will they find me out?' another little voice whispers.
'Don't worry!' booms the confident you, 'it will all go swimmingly.'
But will it?
At Ada we know confidence is not something you can teach, it has to be built. Confidence comes from clarity. Knowing how to move forward is key and developing a plan is important. As Dwight Eisenhower put it, 'plans are worthless, but planning is essential,' it's not just about a plan, per se, but the thought process of developing one that is important.
Industry, taking its lead from a succession of US presidents, often describes the opening phase of any new job as being defined by 'its first one hundred days'. If you have never heard the phrase, Google the term or open a management self-help book and you will be bombarded with advice advocating you to; 'listen and learn, connect, build trust, slow down to speed up, engage stakeholders, show a vision and much more.' All good advice.
What you may have noticed is the absence of rapid change. As Barak Obama stated in 2009, 'The first one hundred days are going to be important, but it's probably going to be the first one thousand days that make the difference.' Change takes time.
So learning the depth and detail of Ada as an organisation has been key to my own first one hundred days.
What have I learned? Ada might be a tech-focused institution but at its heart is a human experience. It's a college with staff who care passionately about developing an outstanding educational experience to develop the tech pioneers of the future. A college with active industry partners who volunteer their time, knowledge and resources to ensure Ada is at the forefront of tech education. That our students are ambitious to become those future pioneers and embrace the idea that they will be using tech not yet invented, whilst doing jobs that do not yet exist and developing new skills as yet undefined. It's quite a challenge, but they thrive on it.
It is, in short, a college that seeks to be outstanding in everything it does. It's a great place to work and study.